Coconut Bombs

Most people are chronically dificient in healthy fats! If you have ever been HANGRY, you're body was probably lacking some healthy fats at the time. When your blood sugar drops that is what causes that insatiable hunger that has you snapping at everyone around you and feeling you could eat the whole bag of chips. Consuming healthy fats on the regular, is the best way to keep the blood sugar balanced, or bring it back into balance when it's out and fight the hangrys.

Fats have gotten a bad reputation over the last few decades but did you know that healthy fats are essential for giving your body energy, maintaining blood sugar and supporting healthy cell growth.

They also help protect your organs and help keep your body warm. Fats help your body absorb some vital nutrients, balance the nervous system and balance important hormones too. Jesus created healthy fats and He cares about your healthy living journey all the way down to the nourishing foods we eat.

PLUS these yummy coconut bombs taste amazing and will make you a hero, nobody will know you brought the healthy snack to the party.

You're welcome!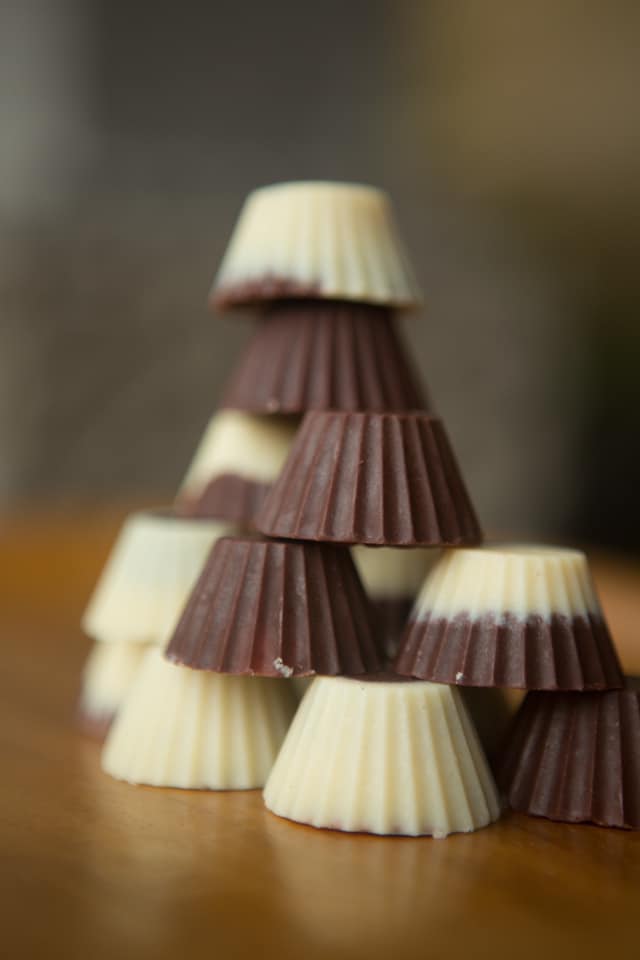 Ingredients:
Coconut layer:
1/2 cup coconut butter
1/2 coconut oil (extra virgin refined)
1/2 cup unsweetened shredded coconut
2 Tbsp Coco sugar (or REAL Maple syrup can be substituted)
Chocolate Layer:
3 oz enjoy life chocolate chips
1 Tbsp Ghee or coconut oil
Directions:
Line a mini muffin tin with paper liners (these non stick ones are my FAV PaperChef 70090 Culinary Parchment Baking Cups, Mini, 90)

Combine coconut butter and coconut oil in a small saucepan over low heat. Stir non stop until melted and smooth, then stir in shredded coconut and coco sugar until combined.

Divide mixture into mini muffin liners (I like to use a Tbsp measuring spoon for this). Freeze for 30 minutes

For chocolate layer melt chocolate and coconut oil medium saucepan, stirring constantly on low heat. Stir until melted and smooth.

Spoon chocolate topping over chilled coconut. Freeze, once completely frozen through transfer to a freezer safe storage container.